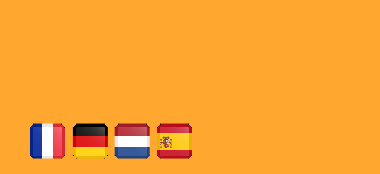 Phone/WhatsApp/WeChat: +212 (0) 662105169 / +212 (0) 667591147
Our Morocco experts start planning each private or group trip with a blank piece of paper, designing every itinerary Morocco tour 100% personalised to your budget and travel plans.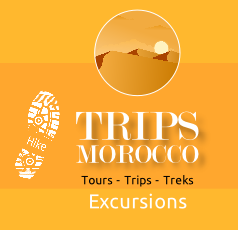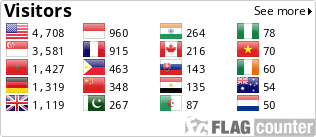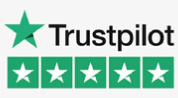 Please contact your personal Morocco holiday. Depending on your interests and private group size, we'll plan a personalized trip to discover the best parts of Morocco.
Trips Morocco: We know each traveler is unique. We offer customized tailor-made trips across Morocco to explore the breathtaking beauty of natural Atlas Mountains scenery and highlights. Contact us for Toubkal trekking with local experienced guides from Imlil and Aremd.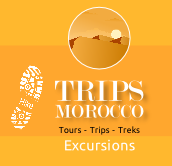 Cultures Natures Voyages Sarl - Trips Morocco - Treks Imlil.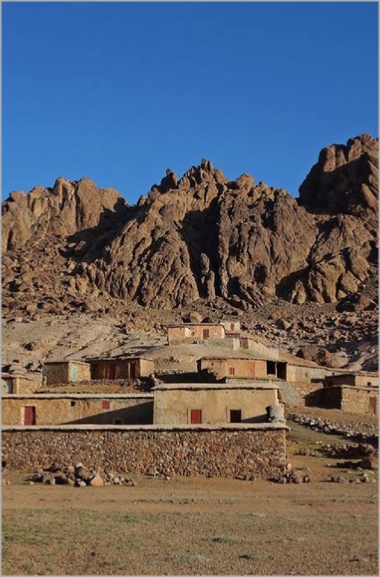 Mountain Treks
7 Days Trek to Djebel Siroua
We organise guided hiking in Morocco and Adventure Trekking from Marrakech. Contact us for best Morocco treks in Atlas Mountains as we organise private tours and treks in Morocco with best local guides.
Included in this Morocco Mountains Trekking:
Pick up from your local hotel.
Experienced driver.
Local English speaking guides.
Cook / full board for Mountains treks.
Muleteer team for luggage if necessary.
Accommodation in comfortable gite, hotels, camps and riads.
Drop off at your local hotel.

TREKKING IN MOROCCO: SIRWA TREK 7 DAYS
Duration: 7 Days guided Trek in Morocco. Available every day during the year. Comfortable transfers from/to your hotel in Marrakech. Contact us today for best prices.
Contact us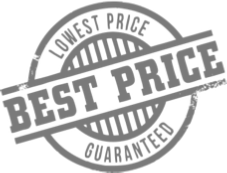 Guided 7 days Trekking to Jebel Siroua Morocco
We walk through best locations in Atlas Mountains and we explore amazing places , you will spend nights in a local guesthouses for Hiking in Morocco's High Atlas. Plan your adventure treks and hikes with Trips-Morocco as we offer adventure hikes, and trips across Morocco available every day in popular Atlas Mountains Trails for best Morocco Walking Holiday.
Day 1: Marrakech - Tachakouchte 1900 m - 3 Hours of hiking
Today after breakfast in your hotel we pick up you and we drive from Marrakech towards Tamazirt via Tichka, also Amerzagan, and Anezal. We explore also Tamlakoute. You will meet our local mule team who will take care of your luggage , then we enjoy adventure hike. We will spend this night at the village of Tachakoutch with dinner.
Day 2: Tachakoucht - Tizi n'Sdremt - 6 Hours of walking
Today after tasty breakfast you will enjoy adventure walking, magnificent sheepfolds and you will hike across the plateau of Azwin. We continue by foot towards Tizi-n-Sdremt at 2400 m above sea level. We will stay overnight in camping area.
Day 3: Tizi n'Sdremt - pastures of Tagragra - 6 hours of hiking
Today you will appreciate the hiking in Atlas , we leave Tizi n'Sdremt and we slip in the little valley, we explore local gorges and the best landscape of the rocky peaks. You will hike for 2 hours by climbing by foot near the Iferd peak. Experience an impressive view of the Tikniouine mountains followed by picnic lunch. Then you continue with appreciated livestock grazing and we hike to the peak of Iferd. Then we will walk for about 1 hour and half to hike down to the pastures of Tagragra where we stay overnight in camp with dinner.
Day 4: Tagragra - Grazinland of Assif n'Izine - 5 hours of walking
Today after breakfast we enjoy walking in the heart of the valley of Tagragra and we hike to the pass of Guiliz , then you will continue to the village of Tizgui. We then take the track of the pass of Tisfeldat and after lunch break near Aghigha we enjoy hike towards Grazinland of Assif n'Izine for overnight in campsite with dinner.
Day 5: Grazinland of Assif n'Izine - Ait Tigga - Tamazirt - 6 Hours of trekking
After breakfast we enjoy walk near Ait Ighmour and we pass the very popular village of Ait Tigga for having lunch before we walk down the village of Tamazirt at 1800 m. Overnight in camping site with dinner in the Tamalakoute village.
Day 6: Tamalakout - Marrakech 4 hours of hiking
After breakfast we hike around Tamlakout and from here our car will take you back to Marrakech city. We travel with comfortable A/C vehicle. Overnight in local riad or hotel.
Day 7: End of the trekking tour
Trekking to Jebel Siroua Morocco with out best services will end and we transfer you to the airport.
Join us on an extraordinary Adventure holidays in Atlas Mountains with comfortable accommodation. We provide customized guided treks and hikes in Morocco including Atlas and Toubkal treks and Saghro Trekking tour in Morocco in Morocco with everyday departure for guided treks and hikes into the peaks and the Berber Villages of High Atlas Mountains.
Question ? Ask !
Atlas Hiking Trips
Marrakech Activities
Accommodation in Atlas
Combined Atlas & Sahara Tour
Personalised Tours
Recommended Mountain Treks Equipment:
Adventure Trekking in Morocco: For best experience you will need walking boots and socks, Trekking pants and Comfortable shoes/slippers. We recommend also rain-pants for trekking tours in Morocco. Do not forget Underwear / Long johns / T-shirts and Hat /Goggles (in winter Toubkal trek) and sunglasses (Atlas Mountains Treks). For Morocco Atlas trips you should take also Lightweight thermal or fleece gloves , walking stick is recommended for adults in good condition, 3 to 4 season sleeping bag is good to take with you , basic First Aid Kit is must -to-take-with, and other personal equipment.
Important info for Morocco trekking:
Summer Atlas Mountains trekking from 1 May to 31 to October.
Winter Atlas Mountains trekking from 1 November to 30 April
Group Size: Min 1 person, Maximum 30.
Transportation: Private Transfers.
Destination: Mountains in Morocco.
Trek Cost: On request- contact us.
Contact us now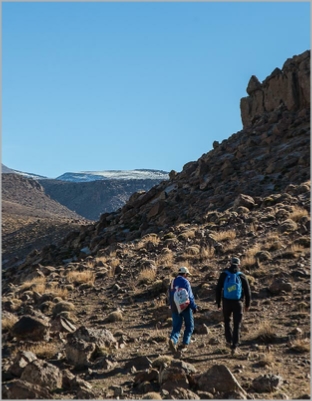 Adventure Trekking in Atlas Mountains
We organise guided best treks in Morocco including Tailor Made Tours and Trekking from Marrakech. Don't miss best opportunity to experience Best of High Atlas in adventure Trekking with our Hiking Guides.
Info for Mountain Trek:
Available every day
Departure 8.30 a.m. From your hotel.
Best price possible for larger groups.
Trekking equipment available for all clients.
Accommodation in comfortable places (standard / high class).
Private Transfers with 4x4 and minibus vehicles.
1 Day Trek in High Atlas to Imlil & Armed
Discover High Atlas in adventure Trek Imlil and Armed with local guides... admire a beautiful view to the.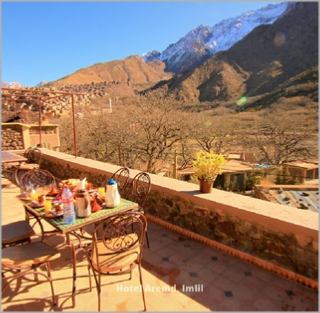 1 Day Trip to Three Valleys in the Atlas
We organise guided Day Trip from Marrakech to 3 valleys: Marrakech Day Trip from your local hotel with... exploring Three Valleys.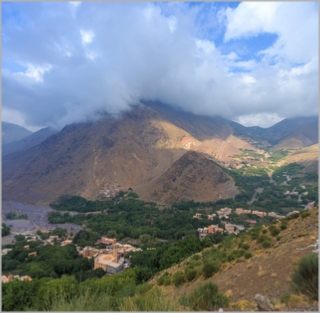 Trek details...
Trek details...
Day Trip from Marrakech to Imlil in Atlas
Discover and experience beautiful village of Imlil is in the heart of the Atlas Mountains with local guides...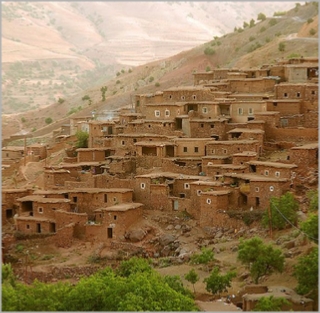 Trek details...
Day Trip to Ourika valley in Atlas
Detailed description for Marrakech day trip to Ourika Valley with local guide at our website. Excursion from Marrakech available.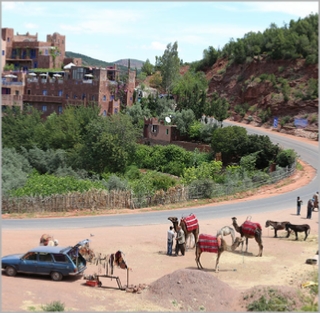 Trek details...
3 Days Berber villages Trek in Atlas Mountains
We offer for mountains lovers three Days Berber Villages Trek and we explore Azzaden Valley... take easy trekking in Atlas Mountains.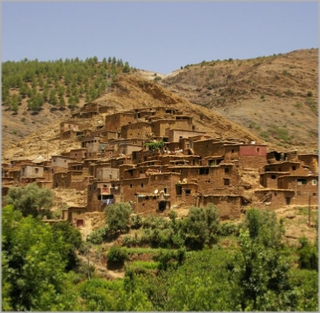 Trek details...
6 Days Jebel Saghro Trekking Tour
We offer Top Budget Hiking and Saghro Trek in Morocco with local guides, enjoy trek though the Jebel Saghro very well organised by Trips Morocco.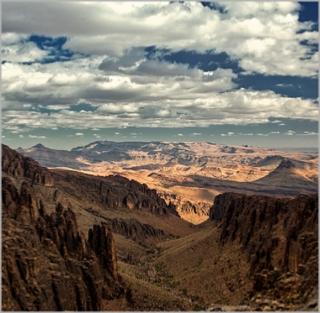 Trek details...
6 Days Berber villages Trekking
Hiking and Trekking in Atlas is best ways to experience Morocco... Enjoy our recommended Jbel saghro massif trek available every day from Marrakech.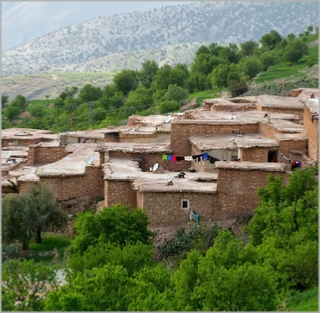 Trek details...
7 Days Djebel Siroua Trekking
During the adventure trek we explore Saghro Oasis, Discover beautiful landscapes of Atlas, Our Wonderful trekking holiday takes.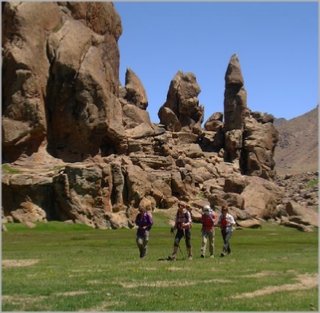 Trek details...
9 Days M'goun Trekking in Morocco
We are experts for Hiking in High Atlas...We offer adventure 8-Days Mgoun Summit (4067m) & Ait Bougmaz.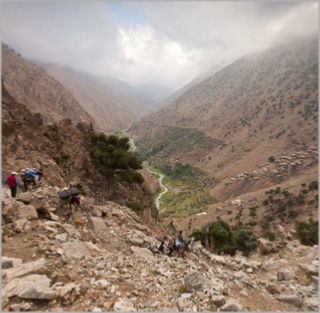 Trek details...
6 Days Valley of Roses Trek
As we organise Happy Valley trek, you will end up very happy after you take our recommended Rose Valley Trek in Morocco trekking and walking tours.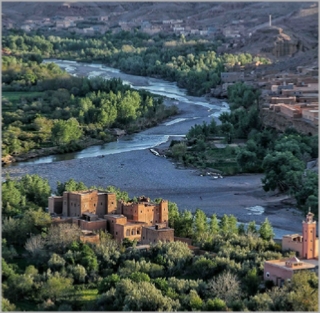 Trek details...